Boho wedding: Ida and Luca's multicolored wedding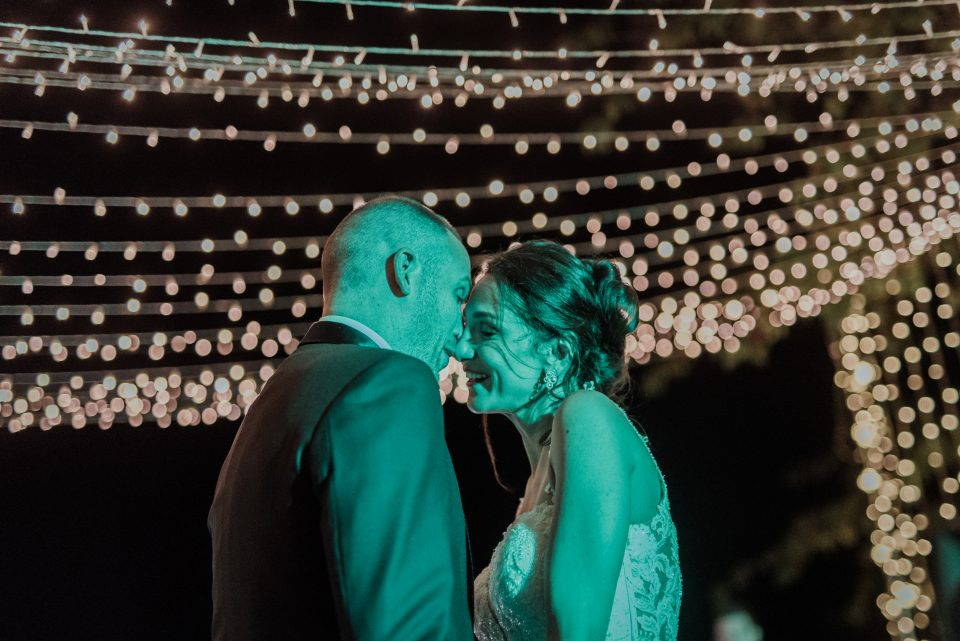 Ida and Luca's was a multicolored boho wedding. The spouses of Italian origin but resident in Hong Kong, have decided to return to get married in the beautiful country but to include some details in their most beautiful day that I recall to the East.
Gorgeous Ida in her lace mermaid dress wanted the floral details to be very colorful and play with contrasts. For example, Protea was used for the bouquet.
The colored flowers in shades of blue and burgundy were instead the protagonists of the entire floral project.
To always keep the same fil roouoge, even the chosen location was in pure bohemian style. While the ceremony took place in a crypt in a very suggestive atmosphere.
Boho wedding: a rainbow with oriental references
Surprises were not lacking, such as the aperitif designed in a succession of gardens divided by hedges and galleries with thematic islands. A real enchanted garden.
The dinner instead was made with the table of the spouses and an imperial table in ancient wood. As a decoration, a wonderful floral arrangement overhanging the entire length of the table. A kind of green cloud.
The place cards carved in wood have also been designed as a gift for guests.
The wedding favors, on the other hand, could only recall the oriental references. So, Ida and Luca chose the rosehip tea.
As well as the boxes for the sugared almonds, the fortune cookies given to the guests with a well-wishes message from the couple.
The cutting of the cake took place in a fairytale atmosphere and under a suggestive starry sky of lights.