Menù matrimonio all'italiana: sapori delle Langhe e cucina mediterranea.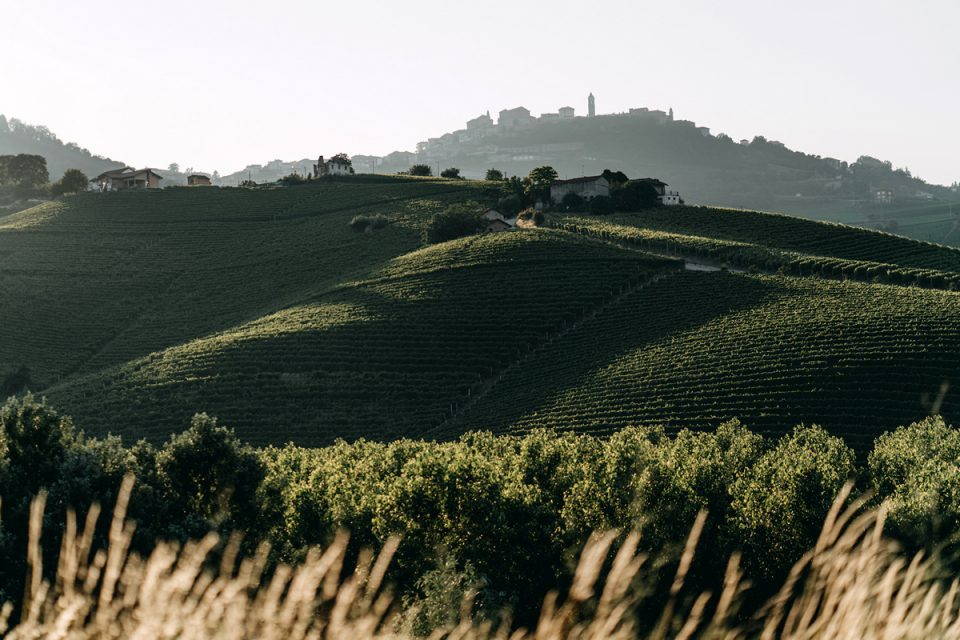 The Langhe, Monferrato and Roero they are three neighboring areas with different environmental characteristics but which integrate vineyards, castles and historic centers. An area known all over the world for its starred gastronomy, for the truffle, its wines, its history.  Insieme a loro, la tradizione culinaria ligure, dai sapori di mare a quelli di terra. Un mix perfetto per un menu matrimonio all'italiana.
Menù matrimonio all'italiana: Barolo, truffles and terroir flavors.
La campagna delle Langhe, del Monferrato e del Roero offre unspoiled nature landscapes. Colline contornate di vigneti e aziende vinicole produttrici di alcuni dei vini rossi più rinomati al mondo: Barolo, Barbaresco, Nebbiolo, and ambassadors of white like the Moscato and Arneis.
Decine di piatti tradizionali, trattorie e osterie, ristoranti stellati che potranno offrirvi un ottimo menù matrimonio all'italiana. Dagli antipasti, come i salumi, le carni crude, i tomini al "verde e l'antica ricetta del veal with tuna sauce.
Ai primi piatti come i "Tajarin" and the typical ones "Ravioli al plin". Per arrivare ai famosi secondi di carne: the boiled beef, game and braised in Barolo, Piedmontese mixed fry, the Alba truffle, mushrooms, cheeses. In addition to the most famous "bagna cauda" and other typical soups such as "Cisrà" (zuppa novembrina di trippa e ceci). And finally, chestnut and hazelnut desserts and Moscato grappa.
Il movimento slow food
Thanks to the knowledge preserved in the territories and local traditions, these are some of the dishes "Historical" che potrete gustare in queste aree. Un menù matrimonio all'italiana fatto di tradizioni gastronomiche che vengono quotidianamente interpretate nelle cucine di ristoranti e trattorie, enhancing local products in harmony with the environment and ecosystems.
In fact, in these areas the movement is born Slow food, which will become a non-profit association committed to the enhancement of territories and local traditions all over the world
Menù matrimonio all'italiana: i sapori della cucina ligure, la vera cucina mediterranea.
Pesto, olive oil, aromatic herbs, fish from the Ligurian Sea, the flavors of the hinterland represent the memories, scents and colors of Liguria. Un insieme perfetto per un menù matrimonio all'italiana.
They are a heritage for gourmets and gourmets. You can find a typical restaurant or an ancient tavern in every seaside or valley location, or in the countless ancient villages.
La cucina ligure come quella piemontese includes preparations, ingredients and techniques related to both local production (such as preboggion, a mixture of wild herbs), which the Ligurians have had many contacts with over the centuries due to imports from foreigners (for example the Sardinian pecorino, one he ingredients of the pesto), thanks to the history of the ports of the maritime cities and their great navigators.
Considering the history, the roots and the elements that compose it, we can say that the Ligurian one is the real one Mediterranean cuisine.
A simple and genuine cuisine, typical of the country people, sailors and mountaineers, made of common and cheap products, which today has become expensive, refined and full of ancient glories.
You can take full advantage of the harmony of this territory immersed in art, history, nature, and where good, healthy and sustainable food find their maximum expression.
"Piedmont and Liguria, smells, aromas and flavors for a sensory experience out of the ordinary "